We will continue to work hard to be a powerful corporate group that can "flexibly change its shape with maintaining its strength," just like our forged products.
Forging Division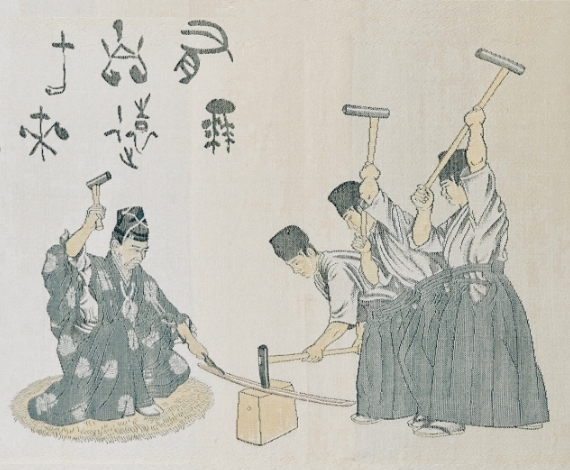 In 1937, SNT Co., Ltd. has started mainly in the forging industry in Kawasaki City.
Forging is a product that changes shapes by applying strong force to metal such as iron and build a product with sturdy and strong characteristics. Forging is said to have started more than 4000BC before in Egypt and Mesopotamia. It is said that the beginning was the making of ornaments. In Japan, iron forging product was made in Yayoi Period and afterwards, agricultural tools such as hoe and plow and weapons such as guns were made. Japanese traditional sword making "swordsmith" also uses forging methods. In the process of modernization, forged products were heavily used for automobile parts, robot equipment, etc. with the development of industry, and Japanese forging technology became a world-class level.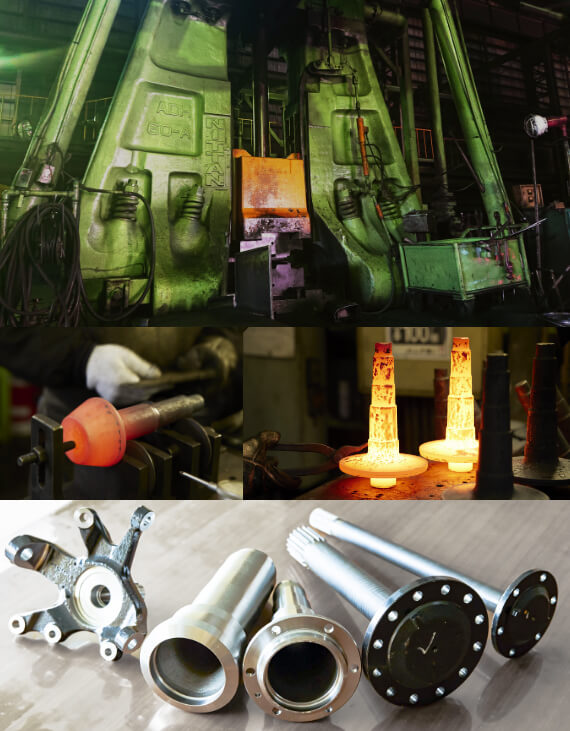 SNT can manufacture various types of forged products to meet customer's needs by strengths of each group company.
SNT group has 3 types of forging models (press, hammer, upsetter) and can manufacture various forgings products. We constantly refine our ability to respond to customer needs by leveraging the strengths of each group company. Our main products, for automobiles and construction machinery, are often used as important safety parts (*) such as transmission components and steering units, which require extremely high toughness. This is a field where the characteristics of forged products will continue to be required even in the face of structural changes from gasoline engines to HVs and EVs. In addition, by pursuing precision forging technology, machining can be minimized (Near Net Shape) or omitted (Net Shape), which can greatly cpntribute to saving the resources.
*Important safety parts

Parts that do not meet the safety standards due to defects in the parts are called ""safety parts"". Among them, equipment for basic performance of the vehicle such as driving, turning and stopping, parts that causes serious accidents and fires, are called ""Important Safety Parts"". It includes power transmission components, steering units, breaking devices and shock absorbers, etc.
SNT Group's Forging Products
Guarantee with high reliability for various industrial critical parts including vehicles and construction machinery.
Since our founding, we have been striving to accumulate technology with the latest equipment to produce and sell highly reliable forged parts. We will continue to provide high-quality forged products that anticipate the needs for higher performance, lighter weight and higher precision. To create more new value, we are planning to expand the machining parts and their assembling, as well as forging facility engineering and installation.
SNT Co.LTD

Representative Product

Axle Tube

Vehicle / Component

Light Truck / Rear Axle

CHUBU FORGING CO.,LTD

Representative Product

Track Link

Vehicle / Component

Bulldozer / Track

Seitan Inc.

Representative Product

Hypoid Gear

Vehicle / Component

Automobile / Differential Gear

Siam Metal
Technology Co., Ltd.

Representative Product

Rear Axle Shaft

Vehicle / Component

Pickup Truck / Rear Axle
Temporary Division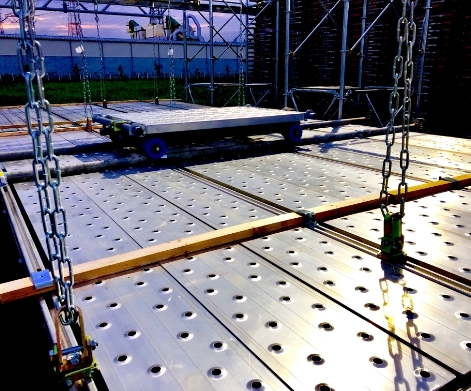 Temporary Equipment Business plays a part in the safety and rationalization of construction field by producing scaffolding material which is necessary at the field.
In addition to the new construction of buildings, streets, and bridges, Japan in the future will need more and more construction's "repair", "refurbishment", "dismantling" of a building that is deteriorated. At such fields, temporary materials such as hanging scaffolding and demolition support are indispensable. SNT group's Temporary Equipment Business are supporting safety and construction field's rationalization by manufacturing and developing safe and reasonable temporary lumber. We also have a temporary material leasing business and set standards of maker's opinion of maintenance quality standards and provide safe and high quality products.
And also, dealing with various needs, labor saving, and labor saving request form the customers, we make sure to provide quick and accurate response and establish a position of an advisor of in-house developed system.
Logistic Division
By consistently undertaking from development to manufacturing, we will provide to various customers a whole range of optimal product which is covering delivery time, quality, and cost.
The SNT Group can undertake all process from development to manufacturing in-house. In the logistic business, which offers a variety of software services in addition to original hardware, we develop / design originally developed overseas return general-purpose palette, engine palette that contributes to reduction of transportation costs that meets the customer's requirement in logistic equipments.
And because it is manufactured in-house, it is possible to provide optimal products that cover all of delivery time, quality, and cost.